OCTOBER 2ND IS WRONGFUL CONVICTION DAY. Time for a Special Prosecutor be appointed and Grand Jury convened to charge Misook in the 1st Degree Murder of Christina McNeil
This October 2nd marks the Tenth Annual Wrongful Conviction Day, a global initiative to raise awareness about the pervasive issue of wrongful convictions and its profound impact on innocent individuals and their families.
On June 6th, 2023, supporters of Barton McNeil called upon a Special Prosecutor for the State of Illinois be appointed by the Governor and Illinois State's Attorney to oversee the convening of a Grand Jury to hear evidence regarding Misook Nowlin and her culpability in the 1998 1st degree murder of Christina McNeil. Misook was a primary suspect in the case but went uncharged free to kill again. With her boyfriend who had just broken up with her the one summoning police return and to bring a whole forensic team with them to inspect his daughter's badly damaged window charged instead.
New touch DNA findings arranged by his saintly attorneys with the Illinois Innocence Project and Exoneration Project place her physical evidence on his slain child's fitted bedsheet that had been freshly laundered the day before. As such her obvious guilt now apparent to Illinois citizens and others across the United States. Much new evidence obtained over the last two decades supports her having been the true killer of Christina McNeil versus Barton, who was wrongfully convicted 25 years prior based upon circumstantial evidence alone. Currently there exists much more powerful and meaningful physical evidence very similar to a rape kit from a Cold Case tested that confirms the identify of the perpetrator.
See attached slides that if presented by a Special Prosecutor to a Grand Jury would lead to her being indicted and tried for the murder of 3-year old Christina. With Barton's wrongful conviction reversed.
The McLean County Illinois State's Attorney office that wrongfully prosecuted Barton McNeil will never admit wrongdoing and continues to maintain his unlawful conviction in order to protect the predecessors involved in both the flawed police investigation and subsequent prosecution. It is clear they remain partial to this day to protecting Misook despite her now being a convicted murderess herself.
It has now become incumbent that citizens of the State of Illinois and other law abiding states call upon the Governor of the State of Illinois, J. B. Pritzker, the State's Attorney, Kwame Raoul, and other government and legal authorities do the right thing by appointing a Special Prosecutor from outside the County to get justice for Christina McNeil, and her father, once and for all. Consider writing them both using the highlighted links above drawing their attention to this travesty of injustice in America. Thank you.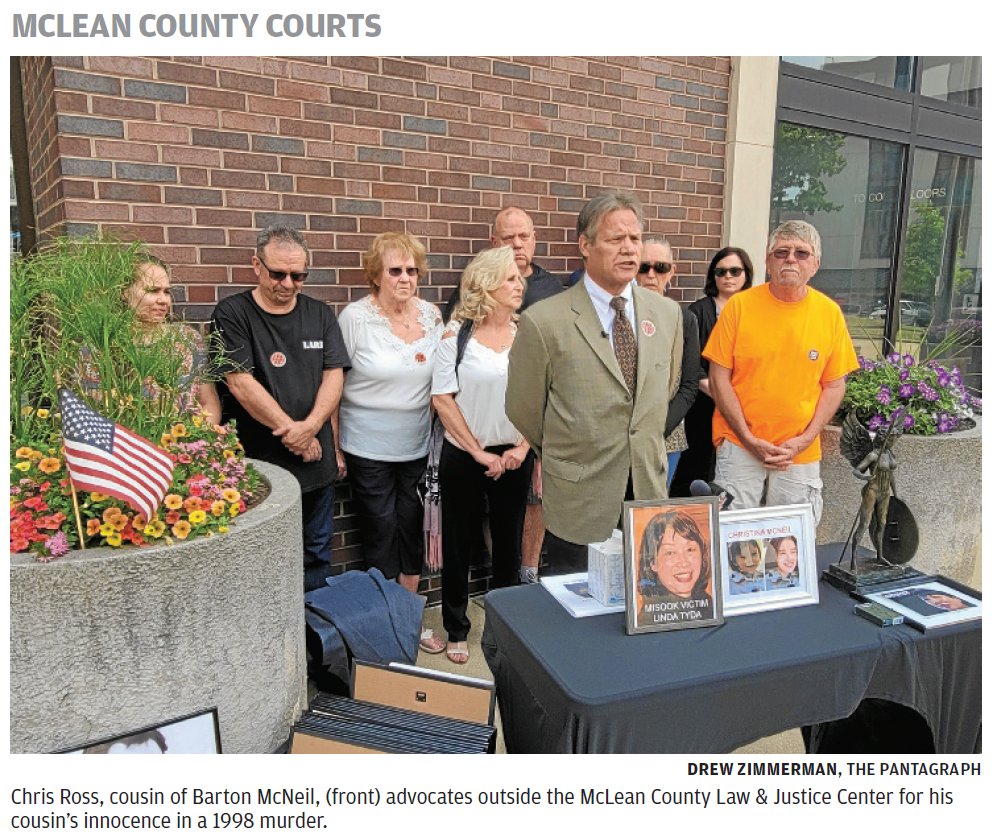 About Author