2023 July 19 News Article – Hearing set on new evidence in Barton McNeil case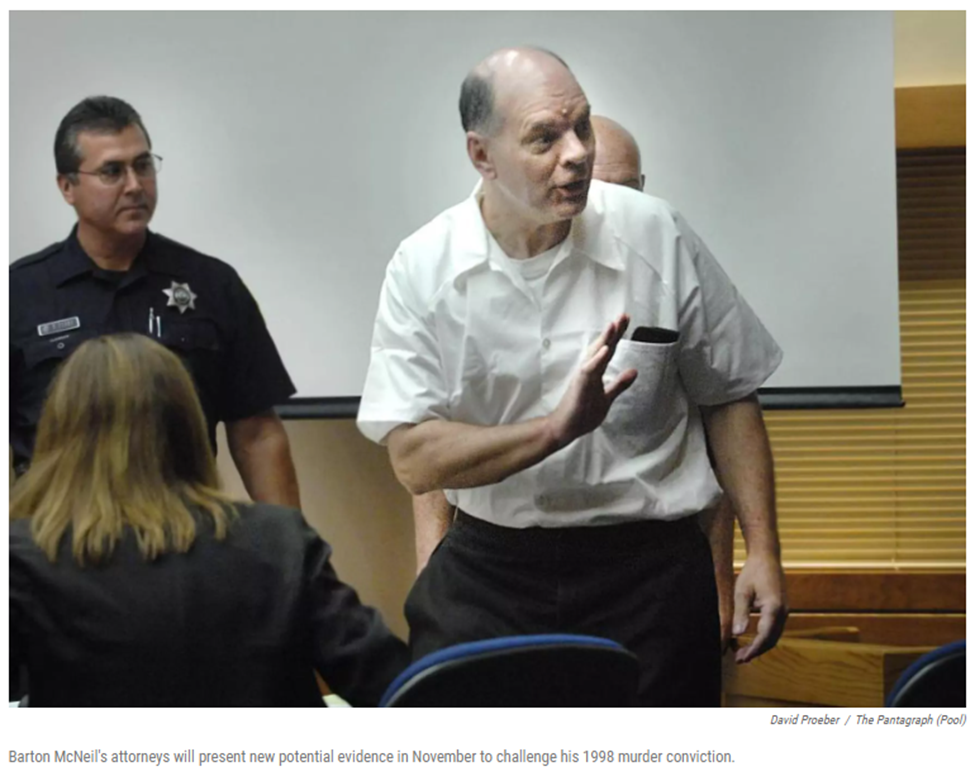 WGLT | By Edith Brady-Lunny
Published July 19, 2023 at 3:28 PM CDT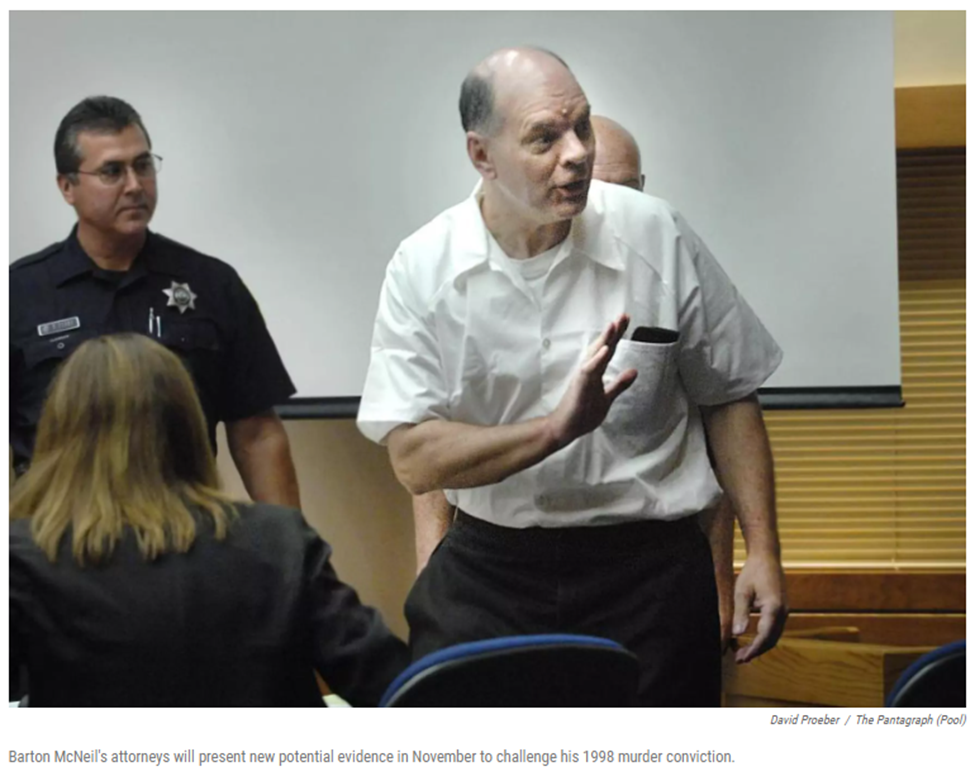 A Nov. 21 evidentiary hearing was set on Wednesday for Barton McNeil where his lawyers are expected to present new potential evidence to challenge his 1998 murder conviction.
McNeil was convicted in 1998 of suffocating his 3-year-old daughter during an overnight stay at his apartment in Bloomington. Lawyers with the Illinois Innocence Project have argued that forensic evidence and affidavits developed since the conviction support McNeil's innocence claim.
In his previous rulings, Judge William Yoder excluded much of the potential new evidence the defense can use at the evidentiary hearing. He will allow the defense team to present limited evidence of its theory that authorities ignored a second suspect, McNeil's former girlfriend Misook Nowlin, who went on to kill her mother-in-law.
Affidavits from Nowlin's daughter and a second witness allege that Nowlin's former husband Don Wang told them that Nowlin confessed to killing McNeil's daughte, Christina.
Evidence that Nowlin physically abused her own daughter also will be permitted at the upcoming hearing. On Wednesday, Yoder turned over records provided under a subpoena to the Department of Children and Family Services. The records sought by the defense contain information about Nowlin's child abuse.
McNeil's four-day bench trial that ended with a sentence of 99 years in prison did not include testimony or evidence of Nowlin as a possible suspect.
The defense has spent more than a decade investigating new leads, seeking DNA tests and reviewing hundreds of pages of police records in preparation for an evidentiary hearing.
About Author