July 19 News Article WMBD – November 21 2023 Date set for post-conviction hearing in Barton McNeil case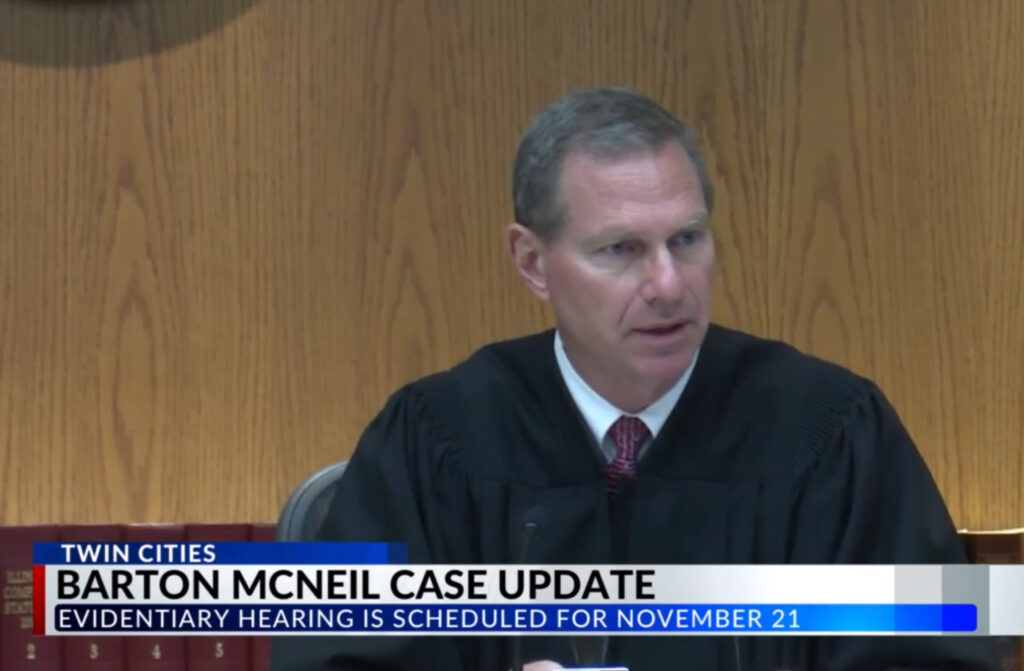 WMBD News | By Andy Kravetz | Published July 19, 2023 at 5:14 PM CDT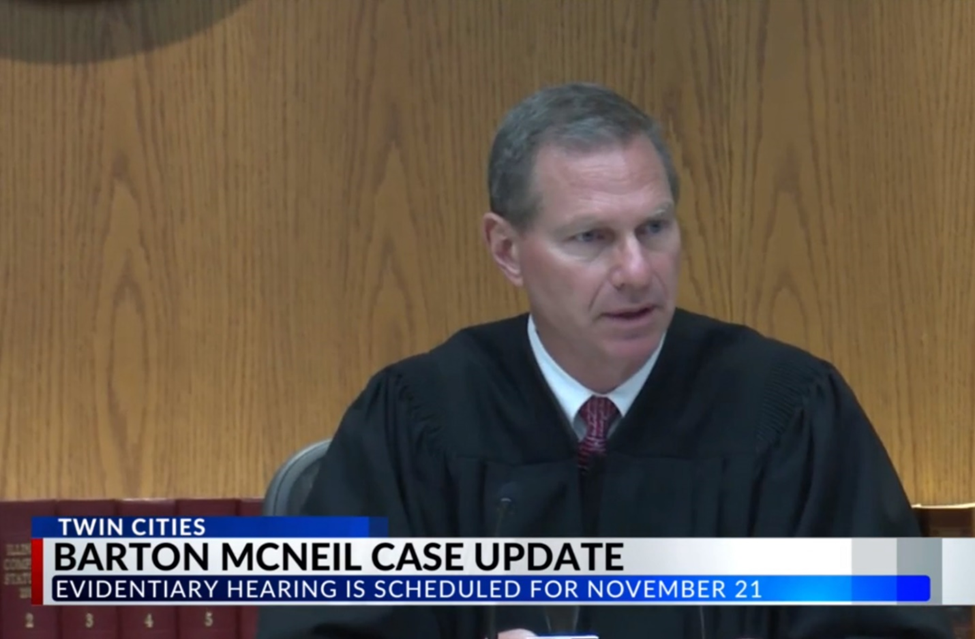 BLOOMINGTON, Ill. (WMBD) — A man who has been fighting for years to prove he didn't kill his 3-year-old daughter now has a date when he make his case before a judge.
Barton McNeil will argue before McLean County Circuit Judge William Yoder what he thinks will land him a new trial. The third-stage post-conviction hearing on Nov. 21 will be limited to two things — child welfare records and a confession by another person — that were contained in McNeil's petition.
Team McNeil is helped by attorneys, from the Illinois Innocence Project and the Exoneration Project, which took on his case years ago.
A motion hearing is set for June in the Barton McNeil case
McNeil is in the process of attacking his 25-year-old first-degree murder conviction through the post-conviction process, a form of an appeal that goes through the trial court, not an appellate court. Yoder, speaking from the bench, said he wouldn't allow in additional evidence sought by McNeil's attorneys.
Judge tosses out all but one piece of evidence in McNeil appeal
At a hearing in June, Yoder noted a post-conviction hearing wasn't a mini trial on the original issues but only to gauge whether there was enough evidence to suggest that a new trial was needed.
McNeil is serving a 99-year prison sentence for the suffocation death of his daughter Christina in 1998. Since then, McNeil has maintained no wrongdoing and has continued to fight for a new trial.
LINK TO ABOVE NEWS ARTICLE AND TELEVISION NEWS PIECE:
https://www.centralillinoisproud.com/news/local-news/date-set-for-post-conviction-hearing-in-barton-mcneil-case/
About Author