2023 March 17 News Article – WGLT NPR – Records on alternative suspect sought in Bart McNeil murder case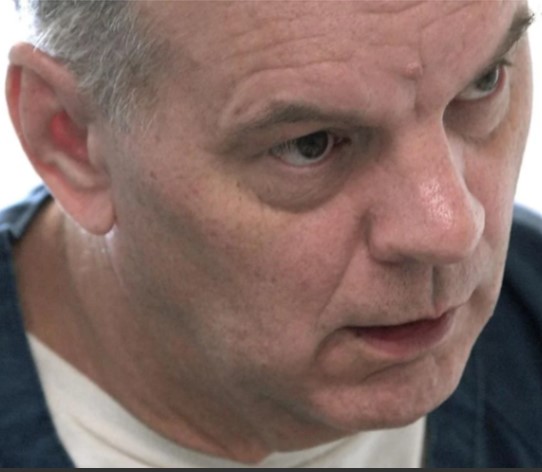 Click here to view online version of this article on the WGLT website: 2013 March 17th WGLT news article
WGLT | By Edith Brady-Lunny
Published March 17, 2023 at 3:41 PM CDT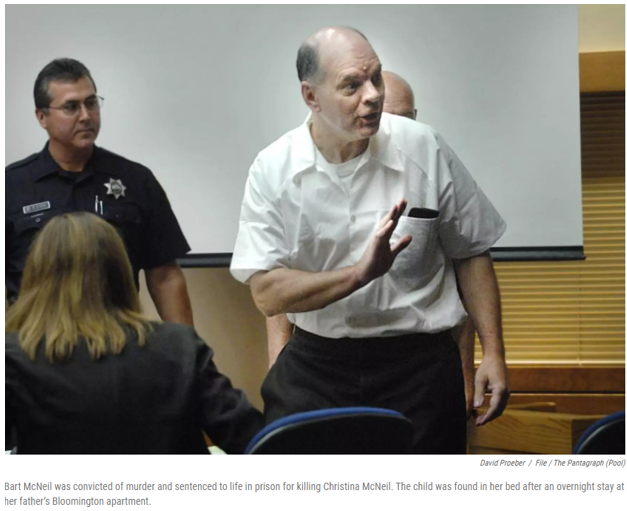 Attorneys for Bart McNeil want police and court records related to McNeil's former girlfriend, a person the defense has named as an alternative suspect in the 1998 death of McNeil's 3-year-old daughter.
McNeil was convicted of murder and sentenced to life in prison for killing Christina McNeil. The child was found in her bed after an overnight stay at her father's Bloomington apartment.
McNeil has consistently argued that his former girlfriend, Misook Nowlin, entered the apartment through a window and suffocated the child hours after a contentious break-up between the couple. Nowlin was convicted in 2011 of killing her mother-in-law Linda Tyda in Bloomington.
In a pair of motions filed ahead of a March 24 hearing in McNeil's petition for a new trial, his lawyers with the Exoneration Project and Illinois Innocence Project are asking for records, documents and all materials held by the state and police agencies related to the McNeil and Nowlin cases. The legal team specifically asks for materials "regarding any investigation into or consideration of Misook Wang's potential involvement in the death of Christina McNeil," during the investigation into the child's death as well as the Tyda murder.
Family and juvenile court records related to Nowlin's abusive relationship with her young daughter also are sought by McNeil's lawyers.
In a second motion, McNeil's lawyers are asking the court to allow the defense to introduce evidence that supports claims related to Nowlin's alleged confession to her ex-husband Don Wang about the death of Christina. In October, Judge William Yoder granted a defense request for a hearing on affidavits from two women with information about Nowlin's alleged admission.
The affidavits were the only portion of McNeil's petition for a new trial granted by the judge.
The newest request from McNeil's lawyers seeks to include broader information about Nowlin's potential involvement in the child's death, including details specifically excluded in the judge's ruling.
For example, the fact that Nowlin's hair and DNA were found in the child's bed and questions surrounding the scientific evidence used as a motive for the father's involvement in the death should be allowed as evidence in a future evidentiary hearing, the defense argues.
McLean County State's Attorney Erika Reynolds declined to comment on the pending motions.
About Author