2021 February 25 News Article – Bloomington father convicted of killing young daughter in 1998 seeks new trial (NBC Channel 25)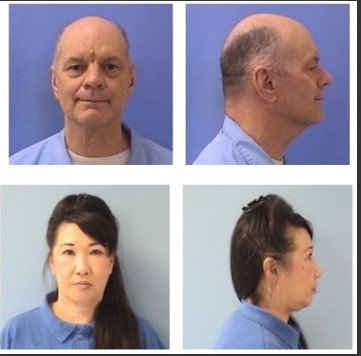 February 25, 2021 12:18 am by Howard Packowitz
BLOOMINGTON (WEEK) – McLean County's chief prosecutor says his office is reviewing a 1998 Bloomington murder case in which a local man is now demanding a new trial on charges he killed his three-year old daughter.
State's Attorney Don Knapp's office must decide how to respond to Barton McNeil's petition filed this week.
McNeil, 61, is serving a 100-year prison sentence for smothering Christina McNeil, but he's asking for an evidentiary hearing to show newly-discovered DNA evidence would have led to McNeil's acquittal.
The petition says if the child's death was a homicide, evidence indicated McNeil's ex-girlfriend, Misook Nowlin, also known as Misook Wang, was the killer, having been convicted of a "separate, hauntingly similar murder" 13 years after McNeil's conviction.
She's now serving a 55 year sentence at the Logan County Correctional Center for her ex-mother-in-law's murder and concealment of the homicide.
DNA testing can not rule out McNeil's ex-girlfriend was at the murder scene, McNeil's petition said.
"The DNA evidence confirming Misook's presence in Christina's deathbed is sufficient to entitle McNeil to a new trial," the petition also said.
The University of Chicago Law School's Exoneration Project and the Illinois Innocence Project, based at the University of Illinois-Springfield are representing McNeil.
The McLean County Circuit Clerk's Office said no court date has been scheduled yet on McNeil's motion.
The Illinois Department of Corrections said McNeil is serving his sentence at the Pickneyville Correctional Center.

About Author