2021 September 24 News Article – NBC Week-25: Decades-old McLean County murder case to be featured on true crime series

September 24, 2021 6:34 pm Harry Croton
BLOOMINGTON-NORMAL NEWS, TOP STORIES
CLICK BELOW LINK TO BE DIRECTED TO ORIGINAL ARTICLE ON WEEK.COM AND BE ABLE TO PLAY THE VIDEO.
MCLEAN COUNTY (WEEK) — A decades-old McLean County murder case is now receiving national attention as it is set to premier on a true crime television series.
In 1999, Barton McNeil was found guilty of the murder of his three-year-old daughter. He was sentenced to 100 years in prison without the possibility of parole.
McNeil's cousin, Chris Ross, says two Illinois innocence projects are fighting his case and believe he was wrongfully convicted.
"To be 39 years old, gainfully employed working at the local Red Lobster, only to awaken one morning and suddenly find your beautiful daughter lifeless in bed … I think of Bart as kind of the poster boy of wrongful convictions," Ross said.
A new hearing for McNeil is scheduled November 12 to review possible new evidence in the case.
The case will be featured on the Oxygen Network series, 'Snapped: Behind Bars' on the following dates:
Saturday, Sept. 25 at 7:00 p.m.
Sunday, Sept. 26 at 3:00 p.m. and 8:00 p.m.
Saturday, Oct 2 at 5:00 p.m.
Sunday, Oct 3 at 9:00 a.m.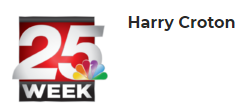 About Author