2020 April 2 News Article – Internet Opens Door To Wrongful Conviction Cases
WGLT | By Edith Brady-LunnyPublished April 2, 2020 at 1:33 PM CDT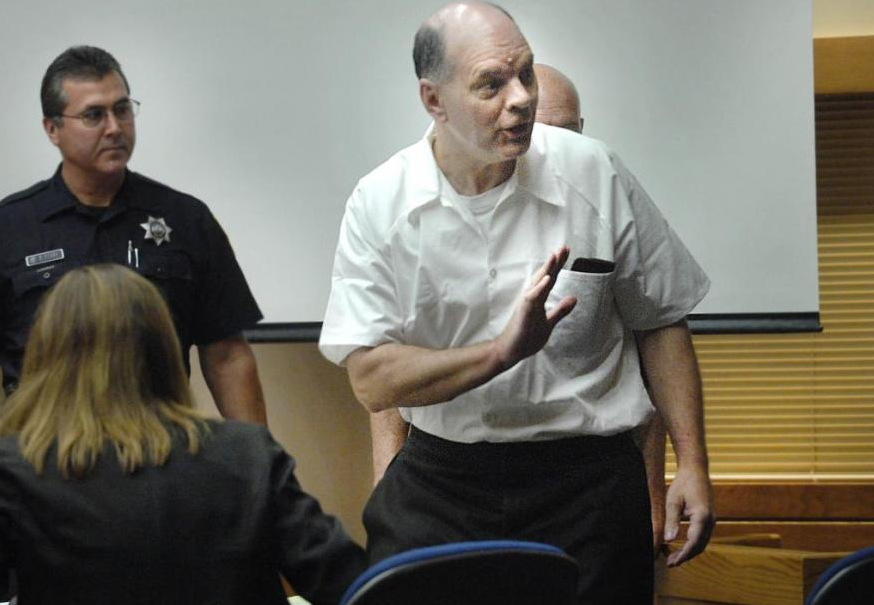 Defendants exonerated of crimes they did not commit serve an average of 13 years before their release from prison. In many cases, the stretch between conviction and exoneration lasts decades.
Years of sparsely attended court proceedings go largely unnoticed until a judge's final order allowing an inmate to be freed. Media coverage in most cases begins and ends with the smiles and hugs exchanged between a defendant and relatives outside the prison door.
But the story-telling potential of the internet through podcasts and websites maintained by inmates' supporters now allows the public to closely follow exoneration cases. Audiences for podcasts have exploded from 19 million listeners in 2013 to more than 60 million last year.
Pending innocence claims have generated a wealth of material for podcast producers as listeners join in the discussion surrounding the question of a person's guilt.
Elliot Slosar, an attorney with the University of Chicago's Exoneration Project who represents Don Whalen in his efforts to be cleared of McLean County murder charges, said wrongful convictions "have become more recognizable over the past decade through mainstream media. Hopefully, through this awareness, the wrongful conviction epidemic will finally lessen."
Slosar said he will ask the Illinois Supreme Court to consider an appellate court ruling that reversed a McLean County judge's decision granting Whalen a new trial in the death of his father, Bill Whalen.
An expanded audience for the discussion of exoneration cases could impact the jury pool for future criminal cases, added Slosar.
"At those trials, perhaps they (jurors) will listen more intently, question the police more freely, and hold the State to the burden they should have been held to all along. The best way to fight wrongful convictions is by preventing them in the first place," he said.
In 2017, Illinois journalist Scott Reeder produced 17 episodes on the state's case against Bart McNeil for the podcast Suspect Convictions. McNeil is serving 100 years in the 1998 suffocation death of his 3-year-old daughter in Bloomington. The Illinois Innocence Project is representing McNeil in his innocence petition.
A veteran police reporter, Reeder reviewed court and police records and interviewed people connected to McNeil's case. His conclusion: "there's a lot of things about the case that stood out, and whether there was a miscarriage of justice" led to the podcast.
The podcast explored McNeil's theory that his ex-girlfriend, Misook Nowlin, a woman now serving 55 years for killing her mother-in-law, was responsible for his daughter's death.
"Listeners, for the most part, were supportive of Bart," said Reeder.
In an email response to questions from WGLT, McNeil attributed widespread interest in his case to the unique circumstances underlying his ability to raise doubt about his guilt. Before Nowlin's arrest in 2011, McNeil had little contact with family and no hope of exoneration.
"The brutal truth of the matter is, absent the drama of another murder committed by this case's 'other lead suspect,' the probability of podcaster interest in one's case is slight. Absent Nowlin's latest killing, my fate was sealed," wrote McNeil.
FreeBart.org, a website developed by McNeil's cousin, Chris Ross, offers an extensive collection of documents and videos related to the case.
Liz Franklin, a volunteer with the Illinois Innocence Project, agrees that social media has helped increase public awareness of wrongful convictions.
"It's like we were pushing a ball across a level floor and now we're moving downhill. It's gotten easier. Social media has caused that swing, caused us to gain momentum," said Franklin.
The National Registry of Wrongful Convictions includes data and stories of 2,572 exonerations representing more than 23,000 years lost behind bars. Founded in 2012, the registry is a project of the Kirkwood Center for Science and Society at the University of California Irvine, the University of Michigan Law School and Michigan State University College of Law.
Four of the stories involve McLean County cases, including the 2009 release of Alan Beaman on murder charges in the death of his former girlfriend, Jennifer Lockmiller. Beaman served more than 12 years before the Illinois Supreme Court reversed his conviction and the state dismissed the charges. Beaman has asked the Illinois Supreme Court to review his petition seeking a trial on civil claims against the Town of Normal and three retired police officers involved in his case.
Tammy Alexander oversees a blog (http://blog.freejamiesnow.com/) dedicated to developments in Jamie Snow's efforts to be cleared in the 1991 murder of Bill Little in Bloomington. From her home in Tennessee, Alexander posts information and recently started work on a podcast on Snow's case. (Alexander became interested in Snow's case after reading media coverage of his innocence claims.)
Snow does most of the talking on The Snow Files podcast through tape recorded conversations between himself and Alexander; Snow is serving his second decade of a life sentence at Stateville Correctional Center.
"He wants to tell his story. He's not some person without a face, sitting in prison. He's very smart. He cares. He's a person with a family," said Alexander.
A listener of Truth and Justice, a previous podcast on Snow's case, joined the ranks of supporters by paying for a classified ad in The Pantagraph seeking information in his case. A $10,000 reward has been offered for information leading to Snow's exoneration.
Amanda Vicary, associate professor of psychology at Bloomington's Illinois Wesleyan University, used the Snow and McNeil cases in the classroom for discussions on wrongful convictions. Allegations that police failed to explore an alternative suspect in McNeil's case and relied on faulty eyewitness testimony in Snow's case were among the issues examined by students.
"The podcasts get people talking about a case. It's a game changer for the inmates when they hear from people who believe in them," said Vicary.
Students talked with McNeil in a video conference set up between their classroom and the Department of Corrections. In their assignment to write a mock letter to the governor on McNeil's case, a majority supported clemency.
Edith Brady-Lunny Edith began her career as a reporter with The DeWitt County Observer, a weekly newspaper in Clinton. From 2007 to June 2019, Edith covered crime and legal issues for The Pantagraph, a daily newspaper in Bloomington, Illinois. She previously worked as a correspondent for The Pantagraph covering courts and local government issues in central Illinois. See stories by Edith Brady-Lunny
About Author