2022 May 12 News Article – WMBD CBS News – Barton McNeil's team provides 'proof of innocence' in court Thursday
by: Austin Schick, Mike Smith
Posted: May 12, 2022 / 04:17 PM CDT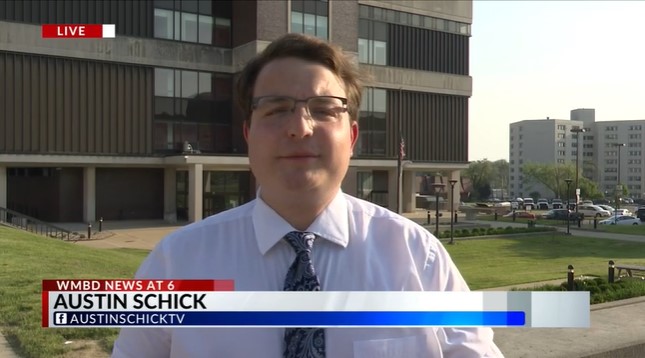 https://www.centralillinoisproud.com/news/local-news/mcneils-team-provides-proof-of-innocence-in-court-wednesday/
BLOOMINGTON, Ill. (WMBD) — A Bloomington man convicted of murder in 1999 is awaiting a judge's decision pertaining to newly found evidence.
Barton McNeil appeared in court for the first time in years Thursday afternoon and will wait 60 days to see if new evidence will advance to an evidentiary hearing.
Both the state and McNeil's innocence teams argued their stances in court. State's Attorney Mary Koll asked for most of the evidence to be dismissed, while McNeil's lawyers asked for all the evidence to be presented to a judge.Bart McNeil looks to prove innocence in daughter's murder
Koll argued most of the evidence, including touch DNA, is not new or material to the case. She also argued the fact McNeil's ex-lover, Misook Nowlin, killed her mother-in-law in 2011 is also not related to the case.
However, the Innocence team argues this isn't the time to decide innocence or guilt, rather if the new evidence can be used at a later hearing so the court can decide whether or not the material is conclusive or not.
Both the state and defense have agreed to an evidentiary hearing regardless, that's related to two confessions Nowlin made to her ex-husband that she killed Christina McNeil.
The defense attorneys argue that both Christina McNeil's murder and the murder of Nowlin's mother-in-law were revenge on her exes.
The defense team argues that the state is trying to make it, so McNeil cannot use any new evidence that proves Nowlin's guilt.
"Mary Koll uses the word if well you can't answer the word if unless you see all of the evidence before you so if there's a question that she has if then you need to therefore see all of the evidence," said McNeil's cousin, Chris Ross.
The judge decided to take the case under advisement for 60 days.
"The whole thing is absolutely ridiculous that the state has put him in prison for so long for something he hasn't done, and they want to move so slow on doing the right thing. My opinion, they're waiting for him to die in there and just forget they ever did any wrongdoing," said Larry Mize, a friend of McNeil's since high school.
Click THIS LINK to see Barton McNeil's cousin's comments following the May 12th hearing
About Author