2022 March 8 News Article – WGLT – Misook Nowlin will file petition for new trial in 2011 Bloomington murder case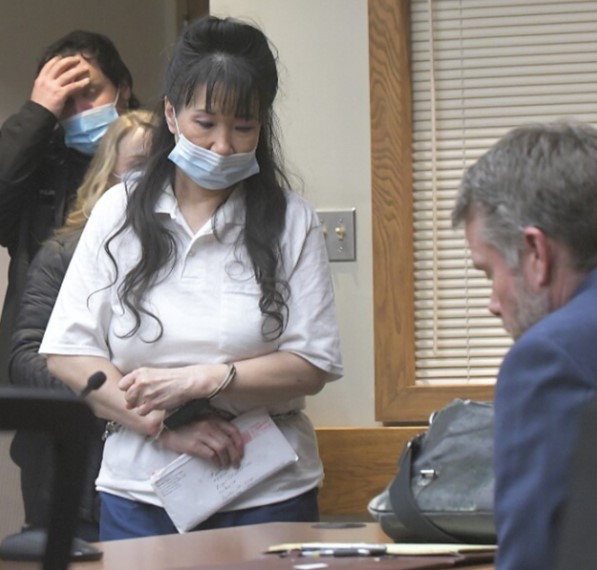 WGLT | By Edith Brady-Lunny
Published March 8, 2022 at 3:52 PM CST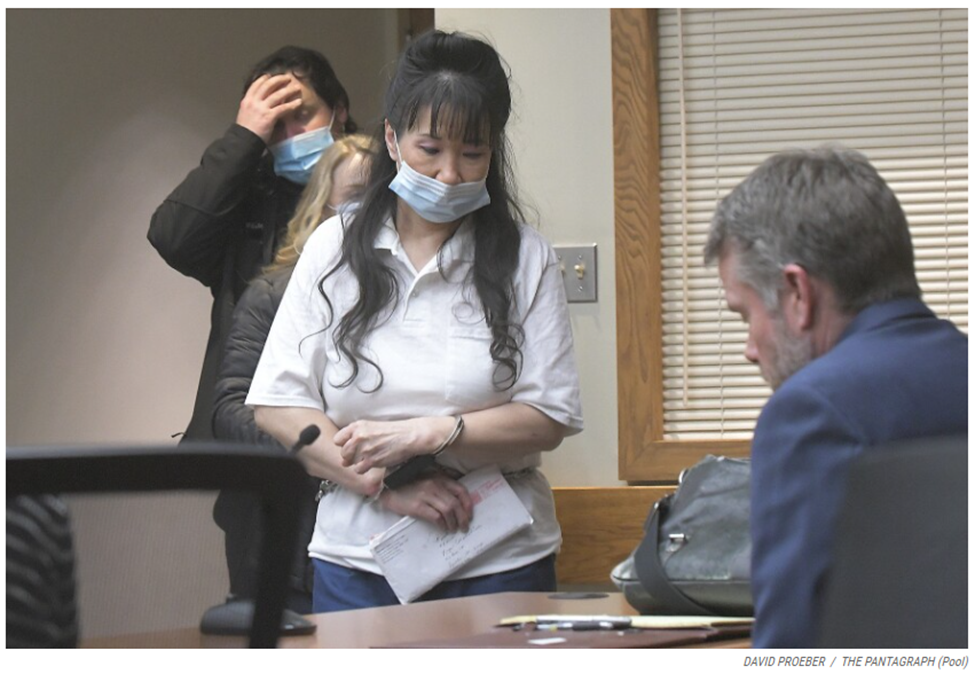 An amended petition seeking a new trial for Misook Nowlin on murder charges in the 2011 death of her mother-in-law will be filed by mid-May, Nowlin's lawyer told a judge at a court hearing on Tuesday.
Nowlin was sentenced to 55 years for killing Linda Tyda in a murder plot steeped in Nowlin's jealousy, rage and obsession with money, according to evidence at her trial. Nowlin used Tyda's work as a translator to lure her to Bloomington to meet a fictitious client. When her mother-in-law arrived, the two argued in a grocery store parking lot, their designated meeting spot, and Tyda agreed to follow Nowlin to her Bloomington sewing shop where Tyda was strangled.
Nowlin asserted self-defense in the killing, saying the 70-year-old victim was the aggressor in the struggle. In her appeal, Nowlin argued that her court-appointed lawyer failed to call as a witness a neighbor who allegedly saw bruises on Nowlin shortly after the argument.
The 4th District Appellate Court sent the case back to McLean County for more proceedings on Nowlin's claim. Nowlin's new defense attorney Jeff Brown said Tuesday he will follow the appellate court's direction and submit an affidavit from the neighbor with his next court filing.
Prosecutor Mary Koll said the state will file its response to the revised petition ahead of an Aug. 1 hearing.
During the brief hearing, Nowlin nodded to the judge that she understood the timeline for future hearings. She exchanged a few words with Brown before she was taken back to prison.
Nowlin's case has drawn renewed attention since Bart McNeil has publicly named her as a suspect in the 1998 suffocation death of his 4-year-old daughter. McNeil was convicted of killing the child. A volatile relationship between Nowlin and McNeil ended the evening before Christina's lifeless body was found in her bed at her father's apartment.
Lawyers with the Illinois Innocence Project are representing McNeil in his efforts to secure a new trial.
McNeil's case was featured in the 2018 podcast Suspect Convictions.
About Author